What's new in JanuaRy 2023 in Rising Goal?
A selection of new features that went live since our last product release
What's new in January 2023
Enhancing Scalability and a Seamless OKR Experience
Introducing the New and Improved UX for Rising Goal
We are pleased to announce the new and improved UX for Rising Goal, making it easier than ever to navigate from the team level all the way up to the organization's overall strategy. This update represents the culmination of versions from 2022, with a strong focus on the team.
Streamlined OKR Setting and Tracking
Now, the updated design streamlines setting and working towards OKRs at all levels. So that users can easily switch between their own team's OKRs and those of the larger organization, allowing for seamless alignment and collaboration, particularly when implementing OKR at scale.
Easier Navigation
Additionally, the new navigation simplifies moving from high-level strategic goals down to specific initiatives to achieve them.
What's new in January 2023
"La boîte à outils des OKR"
Announcing My Book on OKR in French
I am excited to announce that I have written a book on OKR in French, titled "La boîte à outils des OKR". French publisher Dunod will publish it in September 2023. This book is for anyone looking to learn more about OKR and how to effectively implement it within their own organization.
What is OKR?
For those unfamiliar, OKR stands for "Objectives and Key Results" and is a framework for setting and tracking goals and objectives within organizations. My book aims to provide a comprehensive overview of this important approach to achieving success.
Practical and Actionable
But it's not just theoretical – my book is designed to be highly practical and actionable. Readers can start using the real-world examples and concrete advice in my book right away to implement OKR within their own organization. I truly believe that OKR is a powerful tool for achieving success, but it's important to use it correctly. That's why I have focused on providing clear, step-by-step guidance and actionable tips for readers to follow.
Valuable Insights and Guidance
Whether you are new to OKR or have experience with it already, I am confident that my book will provide valuable insights and guidance to help you get the most out of this proven goal-setting and tracking approach.
Collaboration with Proofreaders
I am grateful to have had the help of a dozen proofreaders while writing my book on OKR. Their input and perspectives contributed to the final product, resulting in a more comprehensive and valuable resource for readers. I am thankful to all of the proofreaders who have helped to make the book a valuable resource for anyone looking to learn about and effectively implement OKR.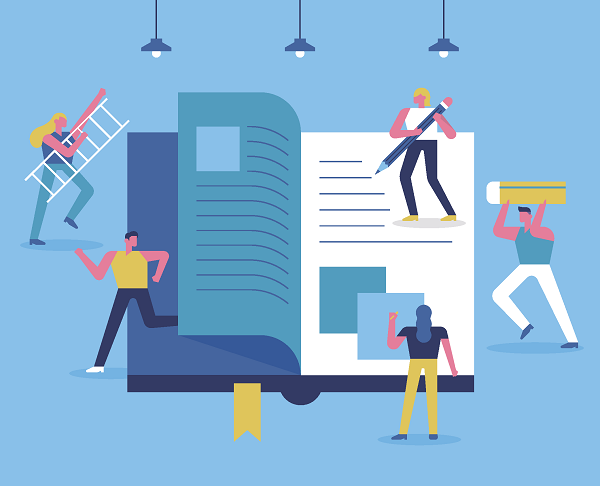 What's new in january 2023
Explore all the features of Rising Goal
This is just a sample of what we've been working on.
Sign up here to explore on your own and see all that Rising Goal has to offer!
Tell us what you think!
There's a lot to explore in Rising Goal and we love hearing about your experience. Your feedback always helps us improve. So, feel free to contact us to share your thoughts and let us know what's working well and/or what could be improved. Thank you!" 
Want to learn more about OKRs Software ?
We have written an article for you to better understand the ecosystem of OKRs tools and make the best choice for your business.
Don't know how to start with your OKR journey ?
You want to start your OKR journey but you don't know how ?
Here's a handy step-by-step guide to help you getting started with Rising Goal.