A continuous operating system from strategy to execution
To transform your agile strategy into tangible results
With aligned & empowered teams
On strategy, objectives & initiatives

Are you ready for our strategy to execution solution?
30-day trial | No credit card | Get started in minutes
Engage Everyone
With collaborative & participative features
By nature, the ORK method is collaborative. The OKRs for each level are designed by the teams who are going to perform them.
But we offer features to go further in this approach!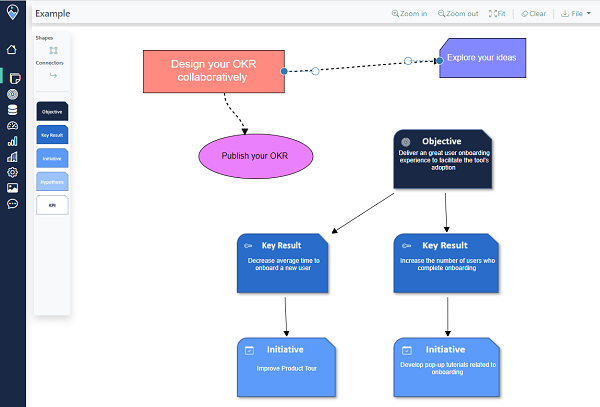 White board
To engage everyone from the start, we provide you with an online collaborative design tool.
No more switching from a whiteboard tool to your OKR system!
In short, try it now!

Ask for feedback
Setting great OKR is difficult, especially for a team without this skill.
Also, asking your colleagues for feedback allows you to improve your OKRs and validate their relevance.
It's also a good way to align together.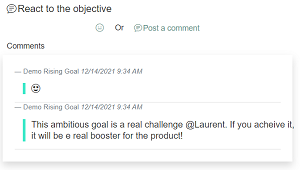 Share your comment
Comment and share your feedback on the strategy and OKRs.
This participatory feature is a good way to set clear OKRs and boost engagement.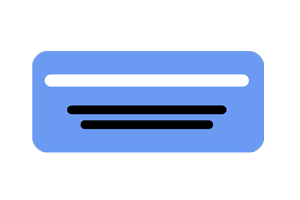 Empower & align teams
With the strategy and OKR modules
Leadership team start with vision and strategy. Then, teams visually set and connect their own OKRs.
And finally, they propose the initiatives that will help them achieve their objectives and contribute to progress towards corporate goals.
Vision & Strategy
Rising goal offers a model for designing and communicating vision and strategy based on values, focus areas and goals.
You can decline this model at the level of the company, the department or the team.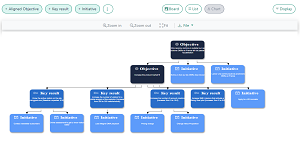 Strategic Alignment
Our complete model (including strategy-ORK-KPI) facilitates strategic alignment. Teams can align their OKRs with strategic goals or corporate OKRs.
Additionally, you visualize the alignment in a graph to get an overview.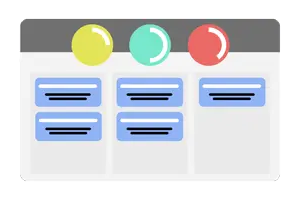 Execute strategy
Take advantage of the initiative management features to focus on the right tasks.
For this, you will link your OKRs to initiatives. You benefit from a native Jira integration.
With OKRs & KPIs Management
We provide you with all the features you need to manage your agile goals within your OKR program. In other words, you will use the proven Objectives and Key Results (OKR) framework. Therefore, you will take advantage of its benefits:
Focus – Align – Commit – Track – Stretch
And this, throughout the OKR process, from the design phase to the end of each OKR cycle. Above all, everyone can benefit by setting the OKRs at the right level of the company.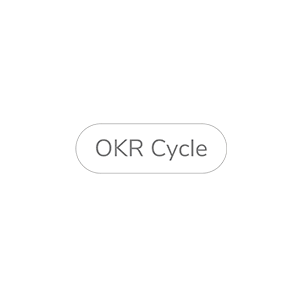 Explore the full Rising Goal Model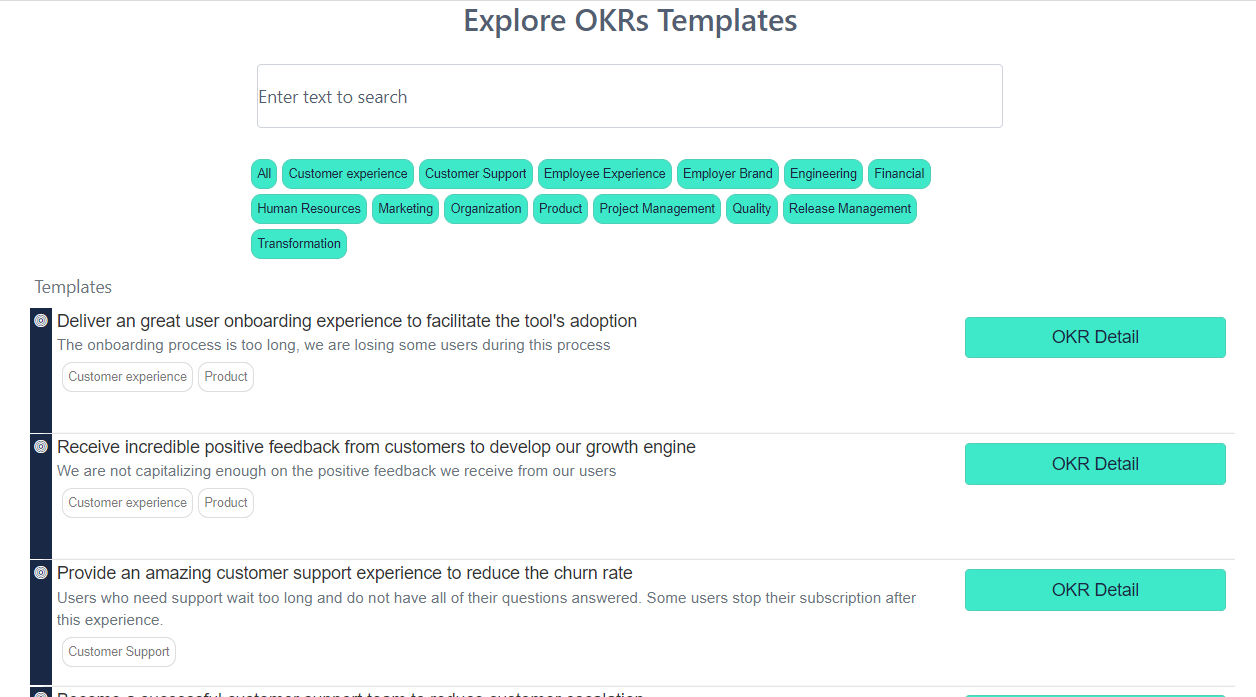 OKR library
We provide you with a library of OKR examples.
Firstly, examples help you get started. Moreover, it help to better formulate your OKRs.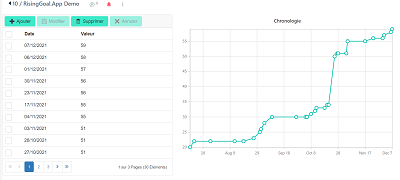 KPIS
You need to ensure better alignment between business goals and performance. Therefore, the key results can be associated with KPIs.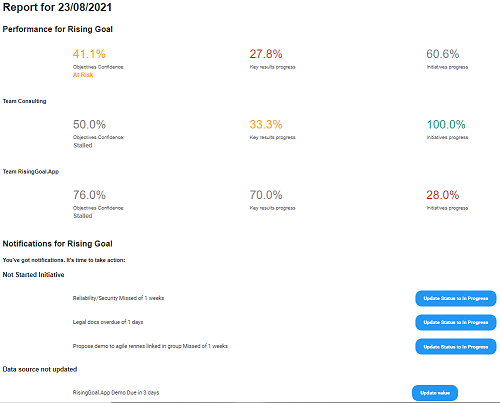 OKR Reminders
You receive weekly reports and required actions. This will help you keep your OKRs up to date. Of course, you can configure this feature.
OKR Performance Feature
With the OKR performance feature, you measure and monitor the right metrics. Those that have a real impact. Whether it be on your business performance or your process efficiency.
After that, your teams will develop a culture focused on impact.
Want to learn more about OKRs Software ?
We have written an article for you to better understand the ecosystem of OKRs tools and make the best choice for your business.
Don't know how to start with your OKR journey ?
You want to start your OKR journey but you don't know how ?
Here's a handy step-by-step guide to help you getting started with Rising Goal.