What's new in May 2022 in Rising Goal?
A selection of new features that went live since our last product release
What's new in May 2022 in Rising Goal
Empower the whole team with Rising Goal!
Since the beginning, our product has evolved from a pure OKR platform to a continuous strategy to execution solution. To bridge the gap, tactical decisions are delegated to aligned and empowered teams, based on the OKR framework. 
Let's take a closer look:
What's new in may 2022
Team oriented
That is why teams must be at the heart of our solution. Naturally, we have evolved our solution and our pricing model to reflect this differentiating positioning:
Now, Rising Goal is the only OKR solution with team pricing model!
And, we developed a team dashboard that centralizes all information about their strategy, metrics and objectives, so the team make aligned decisions and actions.
Watch the demo about the team dashboard
What's new in may 2022
Metrics and feedback loops
We have enhanced our KPI module to reflect this team-based approach. Initially, KPI where used in coordination with key results. Now they have own added value.
In our strategy template, we have defined focus areas as domains we want to focus on. Typically, those areas are monitored using KPI (or health metrics), such as customer satisfaction or quality of services.
And these KPIs must be under control. You can now do it very easily in Rising Goal.
OKR should have an outcome, an impact on your metrics. We have included in the kpi module the list of related initiatives, also visually in the graph. That helps better identify the ones that has real impacts on the metrics. It's a visual feedback loop for developing your impact-based decision-making process.
That version comes with extended features:
Trends & forecast
Graph : zooming & panning
Edit by simple drag & drop
Visualize OKR cycles
Watch the demo about the metrics
OKR Consulting
OKR Playbook
We offer our coaching material to define, structure and communicate your OKR program within your organization. It helps you think through all aspects of setting up OKRs before deployment.
We use it in our coaching as a support to define the OKR program with executives; as well as a communication support for the launch of the OKR program with the teams; finally as a reference manual for the whole organization.
This OKR playbook is the result of several years of OKR coaching.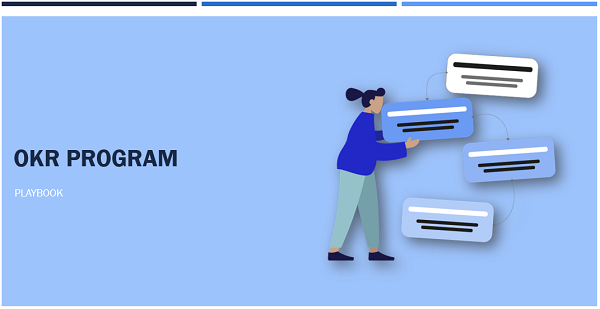 What's new in may 2022 in Rising Goal
Explore all the features of Rising Goal
This is just a sampler of what we've been up to.
So sign-up here to explore on your own!
Tell us what you think!
There's a lot to explore in Rising Goal and we love hearing about your experience. Your feedback always helps us improve. So, feel free to contact us to share your thoughts and let us know what's well and/or bad. Thank you!
Want to learn more about OKRs Software ?
We have written an article for you to better understand the ecosystem of OKRs tools and make the best choice for your business.
Don't know how to start with your OKR journey ?
You want to start your OKR journey but you don't know how ?
Here's a handy step-by-step guide to help you getting started with Rising Goal.